Hans-Christian Ströbele
Green party member of the German Bundestag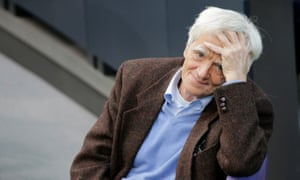 Snowden could be awarded the Nobel Peace Prize, which would bestow him a certain degree of immunity in the US
When I met Edward Snowden in Moscow in October 2013, he told me that he would eventually like to live in a country where democracy and the rule of law are respected. I can think of two ways to make that happen.
First, President Obama could pardon Snowden at the end of his last term, in the way other outgoing presidents have done in the past. Second, Snowden could be awarded the Nobel peace prize, which would bestow him a certain degree of immunity in the US even if he isn't pardoned: during the cold war, for example, we saw that Soviet Union was unwilling to prosecute people who had been awarded with such an internationally recognised honour.
The key to both of these solutions doesn't lie in our hands, but there is something we all can do. Like Oliver Stone's new film, we can try to help emphasize that there is another side to Snowden's story than the one that prevails in the US media: that this is a man with a lot of integrity, who did a great merit for the civil rights and privacy for the mankind and who knew what he was doing when making a extremely risky decision.